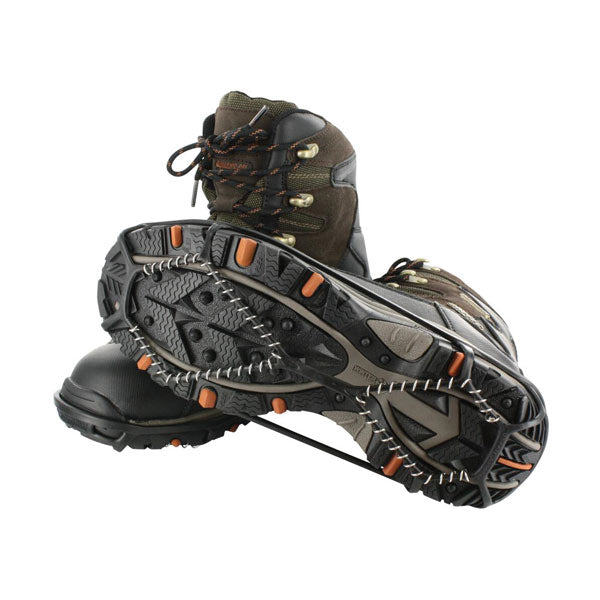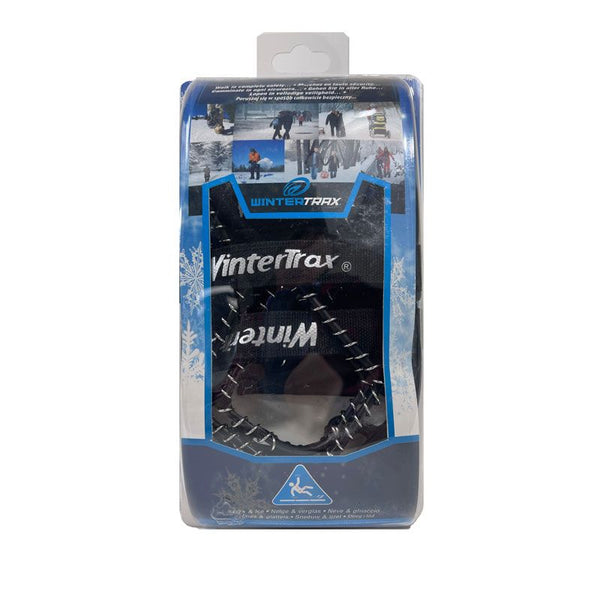 Wintertrax - Snow & Ice Traction Shoe Grips - New
Regular price
$ 31.99
Sale price
$ 15.05
---
Wintertrax - Snow & Ice Traction Shoe Grips - One Size Fits Most - New
WinterTrax shoe grips will give you instant confidence on packed snow and ice. You will feel the same solid predictable grip you are accustomed to feeling on dry surfaces.
WinterTrax is made of an easy to use polyelastomer material that easily stretches over your shoe or boots. The high abrasion steel coils of these ice grips will give you hundreds of biting edges on packed snow and ice. The unique patented design gives you security from side-to-side and front-to-back.
WinterTrax is easy to use and can fit in a coat pocket or purse. Walk safely this winter across sidewalks, down driveways or anywhere you can benefit from greater snow and ice stability with these snow shoe grips.
Additional Features:
One Size Fits Most (Women's 6 - Men's 12)
Walk Naturally
Easy On/Off
Spikeless/Ultralight
Abrasion Resistant Steel Coil
360 Degree of Traction on Packed Snow & Ice
Specifications:
Color: Black
Weight: 5.5 oz./pair
Material: Injection molded thermal plastic elastomer
Sold in pairs
*BOOTS NOT INCLUDED