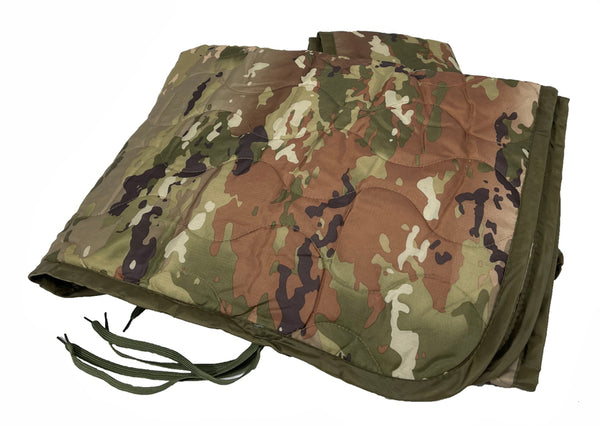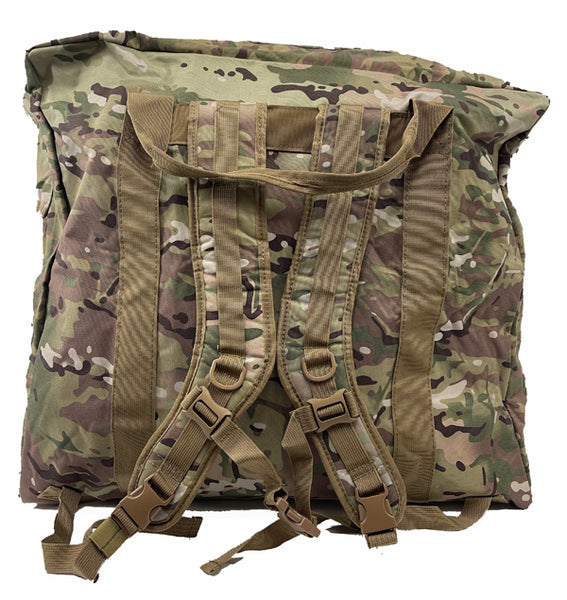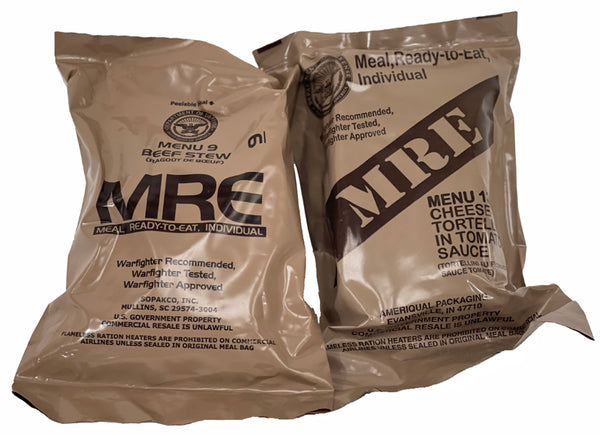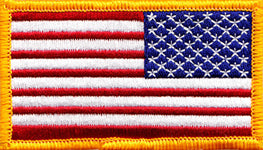 M592 30MM Multicam Kit Special!
Regular price
$ 278.00
Sale price
$ 175.00
---
M592 30mm Military Surplus AMMO Can, Aviator Bag, Poncho Liner w/carry Bag and (2) Random Mre's, (1) Flag Patch (1) US Army Branch Tape

M592 30MM Ammo Can -
The 30MM Ammo Can or also know as the M592 M92 measures 18.6" x 9.5" x 14.6" and makes a great waterproof box for all types of gear. The lid is removable from the top and comes off for easy access along with carrying handles on either side. These are hard to find and are in great condition with good rubber seals. Fill them up and make shipping easy. 
Specs
NSN 8140-01-083-9229
18.6" x 9.5" x 14.6"
Good Used Military surplus condition
Paint markings in Tan or Red
24lb
Aviator Bag -
U.S. Flyers Aviator (A3) Kit Bag is made to last a lifetime. The highest quality materials made to the standards of the Armed Forces of the United States.

Specs
Double stitched, Large #10 self-repairing nylon coil zippers
Storm Flap with multiple snaps made to add security to content
Full circle heavy weight wrap around web handles
All stress points are reinforced with double and triple stitching
This bag measures approx. 23 1/2"L x 13"W x 20"H and holds about 5800 cubic inches of gear.
Poncho Liner w/Carry Case -
Multicam Poncho Liner with carry case. Every military man and women loved their "Woobie" and we just found a small lot of brand new made in U.S.A. Multicam pattern poncho liners. Made with a 100% polyester outer shell and warm, quilted, poly fiberfill insulation. Measures 82" x 63". Ties around the liner fit into the grommets on the GI poncho.

Specs
    • Made to US Government specifications.
    • Full size 58" x 86"
    • Quilted liner in the Multi-cam pattern on both sides
    • Outer shell is 100% nylon
    • Warm 100% polyester fill.
    • Tie strings on corners and sides secure it to your poncho
    • Added material around outer edge
    • Genuine military-grade warmth, built to last
    • One size fits most military and military style ponchos
(2) Military MRE Single Meal -
Military MRE Variety certified fresh inspection dates 2021 or newer. MRE meals are energy packed and convenient for a host of activities from camping and hiking to emergency rations.

Specs
    • Genuine US War Fighter Rations are the ultimate survivalist, Prepper & outdoor enthusiast Meal.
    • Ideal for hunting, camping, hiking, fishing, boating, and emergency food supply.
    • Designed for maximum endurance and nutrition with average 1250 calories per meal.
    • Up to 10 year shelf life when stored in accordance with manufacturer's directions.
    • Eat your meal hot anywhere you go - Includes flame-less Ration Heater in each meal. Contents Vary.
Complete Meal Kit with Your Choice of Menu Entrees. The Ultimate MRE! US Marines standard issue. Provides an average 1250 calories (13 % protein, 36 % fat, and 51 % carbohydrates) for maximum endurance. Designed to endure serious punishment, including 98 foot air-drops.
Typical "Example" of Contents:
    • Entree - the main course, such as Spaghetti or Beef Stew
    • Side dish - rice, corn, fruit, or mashed potatoes.
    • Cracker or Bread
    • Spread - peanut butter, jelly, or cheese spread
    • Dessert - cookies or pound cakes
    • Candy - M&Ms, Skittles, or Tootsie Rolls
    • Beverages - Gatorade-like drink mixes, cocoa, dairy shakes, coffee, tea
    • Hot sauce or seasoning - in some MREs
    • Flame-less Ration Heater
    • Accessory Pack - spoon, matches, coffee, creamer, sugar, salt, chewing gum, toilet paper. Contents of meals and accessory packages vary.
American Flag Patch -
American Flag Patch - Right Shoulder - Dimensions 3.25 x 1.75 inches
U.S. ARMY Branch Tape -
U.S. ARMY Branch Tape OCP Multicam with BLACK Thread w/Velcro®

Hook Fastener Equivalent Sewn to the Back

Embroidered Branch Tapes are made on 1 x 5 inch MultiCam Fabric Strips

Thread color is BLACK

This item is worn on the MultiCam OCP Uniform